Why Clearview?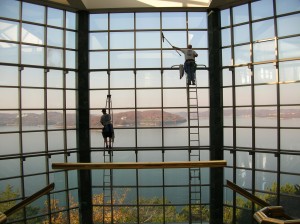 Clearview is locally owned, fully insured and has been servicing "The Ozarks" for more than 30 years.
When we say clean windows we mean it – so we not only clean the windows but the screens and sills too!
At Clearview we only hire professional, courteous and thoroughly trained employees, and all of our lift operators are fully certified.
Contact Information
Clearview
Window Cleaning
936 West Walnut St.
Springfield, MO 65806
417.863.0050
[email protected]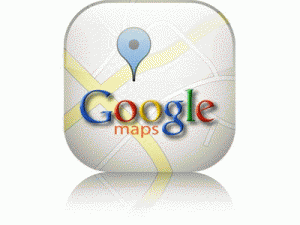 Employee Spotlight
Joe Callaway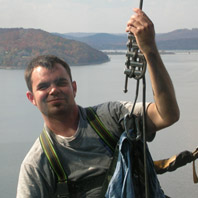 Joe is a lifelong resident of Springfield, was a boy scout until the age of 18, he is recently married and a step-father to four amazing children. When not working at Clearview Joe enjoys spending time with his family, riding his motorcycle and camping!
Joe has been with Clearview for 3 years and is one of our most valued employees! He says, "The best part of my job is my coworkers, plus…you can't beat the view from my office – suspended 8 stories above the ground."